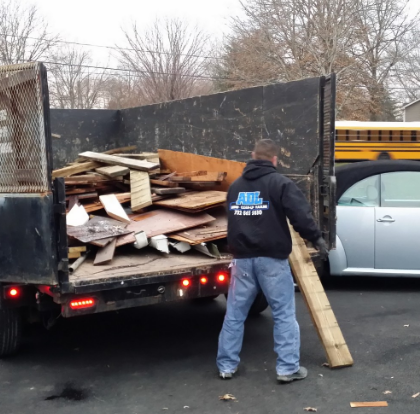 There are a number of perks that come with hiring a professional Middletown junk removal company for your excess garbage. While the idea of "saving a few bucks" by doing it yourself may seem nice, it isn't always that easy. Here are some advantages of getting professional Middletown junk removal service instead:
Perks of Hiring a Middletown Junk Removal Company
Better For The Environment: Keeping waste to a minimum and recycling when possible is extremely important in pretty populated areas like NJ. Professional Middletown junk removal companies know the best ways to minimize environmental impact by sorting and disposing of debris properly.
Personal Safety: Sharp debris, hazardous waste, and heavy objects can all make DIY Middletown junk removal a dangerous process. A professional removal company, on the other hand, has the resources and training to identify and avoid these dangers, hauling away even the largest items safely and effectively.
Save Time & Energy: Hauling trash from your home to dump locations can take up a lot of your time and exhaust you. With a junk removal company, you can easily schedule an appointment for your garbage to be collected and removed at a time that is convenient for your schedule, eliminating the hassle of doing it yourself.
Transform Your Home: When your home is cluttered with debris, removal can sometimes seem impossible task. Skip all of the hard work and get your house back by scheduling Middletown junk removal.
Reduce Costs: While the trash you have may just be thrown away, it can be costly to haul away on your own. Between fuel prices and dump charges, hiring a Middletown junk removal company actually can save you on costs.
Looking for the Best Middletown Junk Removal Company?
ADL Junk Removal offers professional junk removal services to the Monmouth County area in towns such as Hazlet, Aberdeen, Spring Lake, Holmdel, Aberdeen, Belmar, Dayton, Rumson, Red Bank, Freehold, Howell, Little Silver, Long Branch, and many more. Contact them today at (732) 865-5630 or visit the website.
Other Posts: