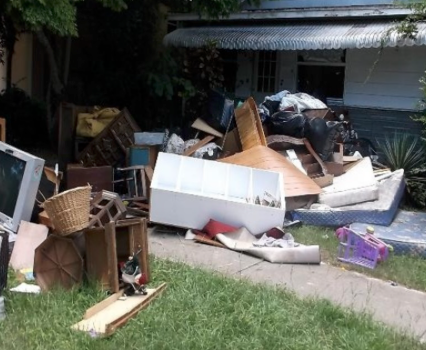 Do you know when it's a good idea to hire a Freehold junk removal company? Whether you are looking to clear junk out of your home or business, the professionals can help. Below are the five most common reasons why people call a Freehold junk removal company for help.
Top Reasons to Call a Freehold Junk Removal Company
Moving Properties:
Maybe you are ready to sell your home, or maybe you need to move your office to a new location. You could pack up that junk and take it with you, but why move your problem from one location to the next? If you are moving properties, you can get a Freehold junk removal company to efficiently remove everything you don't want so that you focus your efforts on the valuable things that will be coming with you. Having that junk removed not only makes your move a little easier, but it also cleans up your property so that it looks better for potential buyers. Often, you sell a home while you are still living in it, or you take photos of your business property while it is still occupied. By getting rid of that junk, you can make your property look more spacious and more appealing, which will help it sell faster and for more money.
Downsizing:
Sometimes you move because you want less space, making it easier for you to maintain and costing you less money in upkeep. Downsizing requires not only that you get a smaller property but also that you have less stuff to put in it. A Freehold junk removal company can help you get rid of the things you don't need in one fell swoop. Junk removal professionals can take away old furniture, appliances, extras from your yard sale, and anything else you want gone. They can take items that are in good condition and donate them, and they can take plain old junk and haul it to the dump. They'll do the work so you don't have to, and they'll do it much more quickly and for less money than you would spend paying your employees or renting the hauling equipment.
Improving Safety:
Getting a Freehold junk removal company to take away old equipment and reduce clutter can improve the safety of your home or business. Rusty metal, protruding nails, rotting wood, and other materials can lead to serious injury. In addition, things like empty cars, piles of yard waste, or even banker boxes full of old paper can attract pests, bacteria, and mildew, all of which pose health hazards. Junk removal professionals can improve the health and safety of your property by removing these items.
Avoiding a Citation:
That pile of scrap metal in your yard may not bother you, but the neighbors may have had enough. Similarly, you may not think that your pile of pallets and crates in your loading dock is hurting anything, but the other tenants in your building may have different ideas. Your junk may become a nuisance to others, and you may be at risk for a huge fine from your city or county. Calling in a Freehold junk removal company can save you a lot of money on penalties. Plus, you'll save relationships with your neighbors.
Convenience:
Most people hire a Freehold junk removal company because it is just more convenient to have the professionals deal with their junk than doing the work themselves. Depending on how much junk you have, clearing it out could take a whole day or even whole weeks. Not many people have time for that, which is why the junk lingers so long in the first place. Plus, not many people have the equipment or the know-how to handle all the junk they have safely or efficiently.
Looking for an Excellent Freehold Junk Removal Company?
ADL Junk Removal has offered demolition services, junk removal services, and dumpster rentals to the Monmouth County, NJ area for many years. If you would like more information concerning our dumpster rental or any of our other services, call ADL now at (732) 865-5630 or visit the website.
Other Posts: