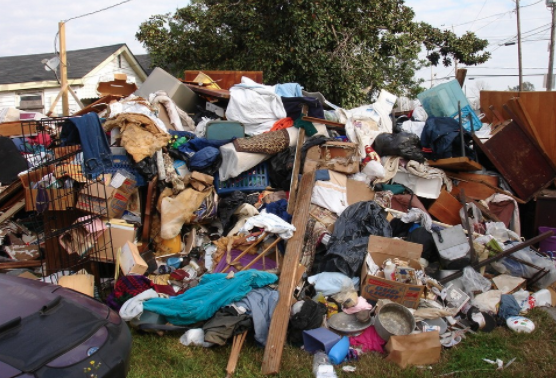 Many Monmouth County, NJ homeowners accumulate junk over the years. It could be in your garage, basement, attic or anywhere else you can store junk. Accumulated piles of junk can both attract unwanted visitors and be an eye sore. Services from a professional Aberdeen junk removal company can have all this clutter removed and gain some space back. Below are some of the top reasons to hire an Aberdeen junk removal company.
Aberdeen Junk Removal Company
Save time: By hiring an Aberdeen junk removal company to take care of your cluttered basement or garage, it will save time so you won't miss that important business meeting or conference call.
Declutter: Cluttered up basements or garages can add some stress to your life. By removing this junk, you can have some relief and be able to park in the garage again.
Regain Space: By having more space you can add that pool table or ping pong table you always wanted in the basement. Or you can finally have a guest room for people to stay in.
Donate and Recycle: When you hire a professional Aberdeen junk removal company, you don't have to worry about the furniture, appliances, toys or anything that is reusable. They will be donated and/or recycled!
Stress Free: Junk removal companies can help reduce stress. We all know when you stare at a cluttered room or garage, it could be stressful. All you have to do is say where the junk is and it will be taken care of with out you lifting a finger.
Looking for a Great Aberdeen Junk Removal Company?
ADL Junk Removal has offered demolition services, junk removal services, and dumpster rentals to the Monmouth County, NJ area for many years. If you would like more information concerning our dumpster rental or any of our other services, call ADL now at (732) 865-5630 or visit the website.
Other Posts: