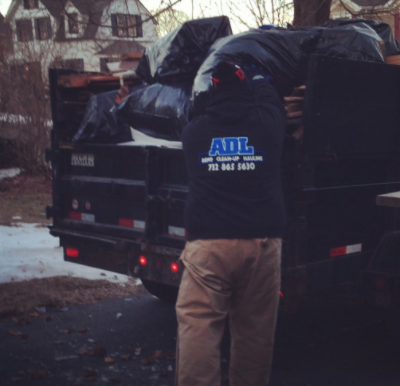 Anyone needs junk hauled away by a professional will want to hire the best junk removal company possible. There are a bunch of junk removal companies out there, and their quality can vary greatly. Below are some signs to look for when trying to choose the best junk removal company.
Signs of the Best Junk Removal Company
Quick removal: The junk removal industry considers the amount of time from initial customer contact to actual removal as one of the main measures of a good service provider. This is a service business and usually by the time a customer picks up the phone, the pile of debris is ready to go. The good ones can coordinate a pick-up with 24 to 48 hours.
Every item goes: The best junk removal company will not turn away from any type of junk. They are responsive to customer requirements and will work with you to remove and dispose of your junk properly in whatever forms, shapes or sizes they come. If you ask what they take, the answer should be something like, "It's easier to tell you what we don't take." Things on that list should be hazardous materials such bleach, oil and fertilizer.
Adequate resources: The junk removal company should have the necessary tools, equipment and vehicles for the job. Removal and disposal relies on such resources to actually get the job done. Can they do any size of job, from removing an old couch to an entire house or multiple locations? They need to have the contacts to be able to drop a dumpster for the larger jobs or be nimble enough to get through the small city streets.
Certifiable skills: The best junk removal company will have a trained and experienced crew that can handle the customer's removal needs and provide quality work. Training a crew starts with a commitment to customer service and continues with how to carefully remove the items and not make more of a mess.
Competitive price: The pricing format should be simple for the customer to understand. It is based on volume or the amount of space filled up in the truck. Some companies' price is based on the hour and weight of the debris. This is confusing and open-ended for the consumer.
Proper disposal: The company needs to have an established system of junk disposal. They should dispose hazardous and non-hazardous junk in a responsible manner, with a mind for environmental protection. They should also have relationships with recycling centers and other facilities to ensure the reuse and recycle of the junk removed. At a minimum, over half of the junk removed should able to be diverted from a landfill. The company should be able to tell you what happens to all your stuff.
Clean-up: A good, professional junk removal company will cleanup and sweep the areas that the junk is removed from and leave the space ready for the customer to reuse.
Looking for the Best Junk Removal Company Near Freehold NJ?
ADL Junk Removal has offered demolition services, junk removal services, and dumpster rentals to the Monmouth County, NJ area for many years. If you would like more information concerning our dumpster rental or any of our other services, call ADL now at (732) 865-5630 or visit the website.
Other Posts: