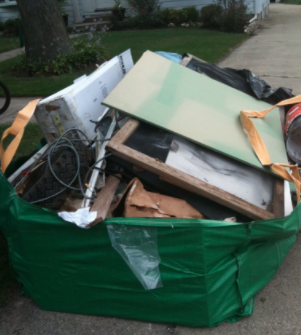 Are you looking for a junk hauling contractor in the Middletown NJ area? Almost everyone wants to get rid of something when they move, and that's where a professional junk hauling contractor comes in. But junk hauling services aren't just for those who are moving. After all, it's not just moving that makes people want to get rid of stuff. Sometimes spring cleaning takes results in people realizing they just have too much stuff. Other times it's a shed filled with junk that someone has been ignoring for too long. In many cases you shouldn't take care of these things yourself.
Reasons to Hire a Junk Hauling Contractor
Avoid Serious Injury
One of the reasons to call a professional junk hauling contractor is very similar to why people hire professional movers: to prevent serious injury. After all, in both cases you don't want to have to carry appliances up stairs or risk dropping an old computer monitor on your toe. So moving the stuff you want to keep is hard enough on your back. Once you add clutter to the equation, it becomes that much more likely that you'll be injured in some other way. An example is like if you're throwing away scraps of old boards, you'll have to watch out for the nails.
You'll Have To Pay Anyway
Many times people will think that they'll just haul everything to the dump by themselves, forgetting that the dump costs money. The fact is, a junk hauling contractor can keep our costs low because they might combine your clutter with someone else's, cutting the cost for both of you. So why not let a professional junk removal company take care of it?
Get Everything Where It Needs To Be
First of all, it's important to make sure everything gets where you need it. Many people heading to the dump or recycling center lose stuff left and right onto the road. A pro has the proper trucks to ensure that that doesn't happen, keeping our towns a cleaner place. Second, they know where stuff goes. While they could take absolutely everything to the dump, that would be illegal. Chemicals have to be properly disposed of, and appliances with freon should be dropped off at the right place. TV sets can be recycled. While these might incur extra fees, it's worth it to find a junk removal service who can properly dispose of everything. If you don't know the rules of the city and state regarding disposal, contact a junk hauling contractor.

Looking for a Great Junk Hauling Company Near Middletown NJ?
ADL Junk Removal has offered demolition services, junk removal services, and dumpster rentals to the Monmouth County, NJ area for many years. If you would like more information concerning our dumpster rental or any of our other services, call ADL now at (732) 865-5630 or visit the website.
Other Posts: