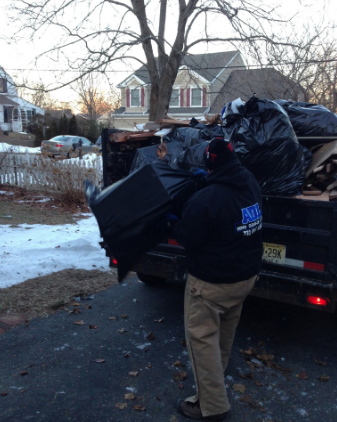 Taking care of and disposing of trash or junk can be a pain for everyone, but not for the professionals. A professional & reputable Monmouth County trash removal company can reduce as much stress as possible. With much expertise, experience, and proper equipment, disposing trash is simple and regular for them. Below are a few reasons explaining why hiring a professional Monmouth County trash removal company is a good idea.
Reasons to Hire a Monmouth County Trash Removal Company
Convenience:
Trash removal companies have access to dumpsters and utility trucks that do the job pretty easily, so you don't have to spend hours doing it yourself. This makes sense as you don't have to travel back and forth between your home and the drop-off point several times to dispose of your junk.
Proper Management of Hazardous Waste:
It is very important to properly dispose hazardous waste for the safety of nature. This is best done by a professional trash removal company who has a clear idea of how to handle this category of waste effectively. Improper management of toxic wastes can harm the environment in a big way, which is why it is wise to hire a pro.
Eliminate Personal Stress:
After demolition or construction job at your place, there's going to be a huge pile of trash to manage if the contractor doesn't clean it up. It can be overwhelming to clean up all of the leftover junk and debris, especially when you have no idea how to manage waste from a huge project. Depend on a reputable Monmouth County trash removal company to make waste management as easy as possible.
Looking for an Excellent Monmouth County Trash Removal Company?
ADL Junk Removal has offered demolition services, junk removal services, hot tub removal services, and dumpster rentals to the Monmouth County, NJ area for many years. If you would like more information concerning our dumpster rental or any of our other services, call ADL now at (732) 865-5630 or visit the website.
Other Posts: