Are you looking for a Monmouth County demolition contractor?  It is very important that you choose a qualified Monmouth Company demolition contractor to do the job. It can be hard knowing what to look for so when deciding who to hire, so below are some tips to help.
Choosing a Good Monmouth County Demolition Contractor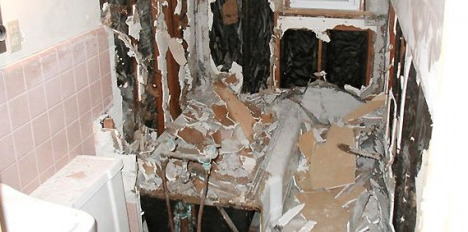 Check What Equipment the Demolition Contractor Has. One thing that you should look for is a Monmouth County demolition contractor that has a range of equipment that they use for demolishing houses. This is important as the company having a range of equipment means that they can use the items that best suit your property.
Will the Demolition Contractor Remove the Mess? Demolishing a home creates rubbish a huge mess!  Any reputable Monmouth County demolition contractor should be able to remove and dispose of it for you. Such rubbish includes building materials, rocks, dirt, and so on.
Can the Demolition Contractor Handle Dangerous Materials? If you are demolishing an older house, the chances are that asbestos is present within the home somewhere, either in friable or bonded form. If this is the case, you will need to be sure that your Monmouth County demolition contractor is licensed and capable of removing asbestos containing materials safely, as well as decontaminating the entire site so that no asbestos is left behind.  They should also dispose of the asbestos as required by law.
Can the Demolition Contractor Provide Other Services? If you are doing a knockdown/rebuild on your property, it is often likely that demolition alone just isn't enough to prepare your site ready to build a new home.  You may need other things such as tree cutting or removal, excavation or leveling of the site, cut and fill, and so on.  A good Monmouth County demolition contractor will be able to provide these additional services to you or, at the very least, be able to refer you to someone that will be able to do these tasks for you.
How Much Will They Charge? The cost of the demolition is something that you also need to consider. The demolition contractor should provide you with a detailed quote on the entire demolition project from the initial planning stages to the salvage and rubbish removal stage. They should outline in the quote exactly how the demolition will be carried out, what equipment and labour will be required, if there will be a discount in exchange for them being able to salvage materials, the cost of rubbish removal, the cost of asbestos removal if it is required, and the cost of any additional services that they foresee as being necessary. The quote should also include a timeframe estimation in which the demolition will be carried out.
Are They Properly Qualified? Demolition is a dangerous process, so you should always make sure that you choose a company that holds all of the proper licensing, qualifications, and insurances. Also look for a company that is very experienced in carrying out different kinds of residential demolitions.
Looking for an Excellent Monmouth County Demolition Contractor?
ADL Junk Removal has offered demolition services, junk removal services, hot tub removal services, and dumpster rentals to the Monmouth County, NJ area for many years. If you would like more information concerning our dumpster rental or any of our other services, call ADL now at (732) 865-5630 or visit the website.
Other Posts: