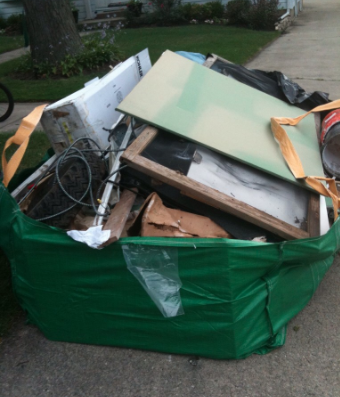 Do you have a bunch of junk accumulating in or around your home that you want to get rid of? Sometimes finding a reliable junk removal company for the job isn't easy. With so many companies out there, how does one know who to hire? Below are some things to think about when trying to find a reliable junk removal company in the Monmouth County NJ area.
Choosing a Reliable Junk Removal Company
Capabilities:
Removing a few boxes or pieces of furniture is one thing, but it's a whole other animal to demolish a pool or create an access road to a site in the wilderness to complete the junk removal job. While you may have a simple job at hand, it's good to check the range of work the company is capable of. It's a safe bet that with a wider range of available services, the company is a more substantial operation, and it can be comforting to know that if something unforeseen arises on the job, they will be able to take care of it.
Equipment:
The trucks are one of the most important aspects of junk companies. Check to see what size of truck they operate and how many they have in their fleet. This can help you figure out if they are well-suited to your job and how many trips they would have to make to complete it, which figures into the cost.
Pricing:
Like most things in life, you get what you pay for. While you should never be overcharged for any project, you should also expect that any bargain basement prices in this industry are likely that way for a reason. If you know how much junk you have you can get estimates and compare the rates of competing companies. A reliable junk removal company will offer an estimate based on the cubic yardage of your junk. While prices are always finalized in person, a refusal to give you a fair estimate based on the volume of your material is not in line with industry standards. In addition, beware of any attempts to charge based entirely on variables you can't control like time or manpower.
Cleanliness:
Even though they're hauling tons and tons of junk, the trucks themselves shouldn't be rusted out husks of metal. If you can get a view of their trucks online or elsewhere, then you might have a good indicator of how well they take care of their equipment or by extension, how well they run the operation. It's not such a far leap to make. In addition to maintaining the trucks themselves, a reliable junk removal company will strive to clean up the workspace after the junk has been removed from the site. It's good practice and adds to the professional service customers are paying for.
Insurance:
This one almost goes without saying. If all happens according to plan, this detail should always remain conveniently invisible, but hiring a company that is not insured is inviting disaster. Any reliable junk removal company will be insured so you can carry on with the big job at hand, comforted by that essential knowledge.
Past jobs:
Look to see if the company you're considering has documented anything about past jobs that are similar to yours (case studies, before-and-after pics, blog posts). That way, you'll get an inside look into the actual process they take for the specific project you have. Testimonials should also be available either on the website or elsewhere online so you can get the closest thing available to a word-of-mouth endorsement. If there's no sign of any of the above things, then they may not be very reliable.
Looking for a Professional & Reliable Junk Removal Company in the Monmouth County NJ Area?
ADL Junk Removal has offered demolition services, junk removal services, hot tub removal services, and dumpster rentals to the Monmouth County, NJ area for many years. If you would like more information concerning our dumpster rental or any of our other services, call ADL now at (732) 865-5630 or visit the website.
Other Posts: